An ecosystem of education enthusiasts
An ecosystem of education enthusiasts who believe in in the power of good education and the impact it makes on children and the world.
Therefore, we are committed to creating a joyous and enriching learning environment for school & college going students for the last 25 years.
We have evolved through experience, and what we have constantly learnt over the years. We have put together guidance and training programs with proven real-world impact, especially with children.
With years of experience in career guidance, training accounts & finance courses for college and school-going students, we focus on providing money matters awareness and career guidance.
We currently conduct virtual sessions which have been designed to be immersive and interactive.
Currently, we are based out of Pune with on-site offices in Mumbai, Kolkata and Aurangabad.
We Offer
Student centric way of content delivery / Teaching

One stop solution for all their holistic life-skill needs (to equip them for the future)

Committed & competent trainers
View Course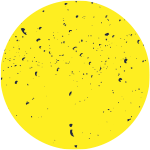 What We Believe in - Our Mission & Vision
What We Believe in - Our Mission & Vision
To transform the younger generation into Courageous, Passionate and Authentic Leaders
Our Vision is to:
See at least 10,00,000 Novoleaders unlocking their limitless potential through the power of Holistic Learning and Development through our guidance.
Provide a reliable and rounded solution for parents & educators to facilitate the holistic development of NovoLeaders.
Create learning experiences that are Enriching, Enjoyable & Efficient for students aged between 4 to 22 years.
4 Components of Novoleader are Being, Doing, Thinking and Evolving